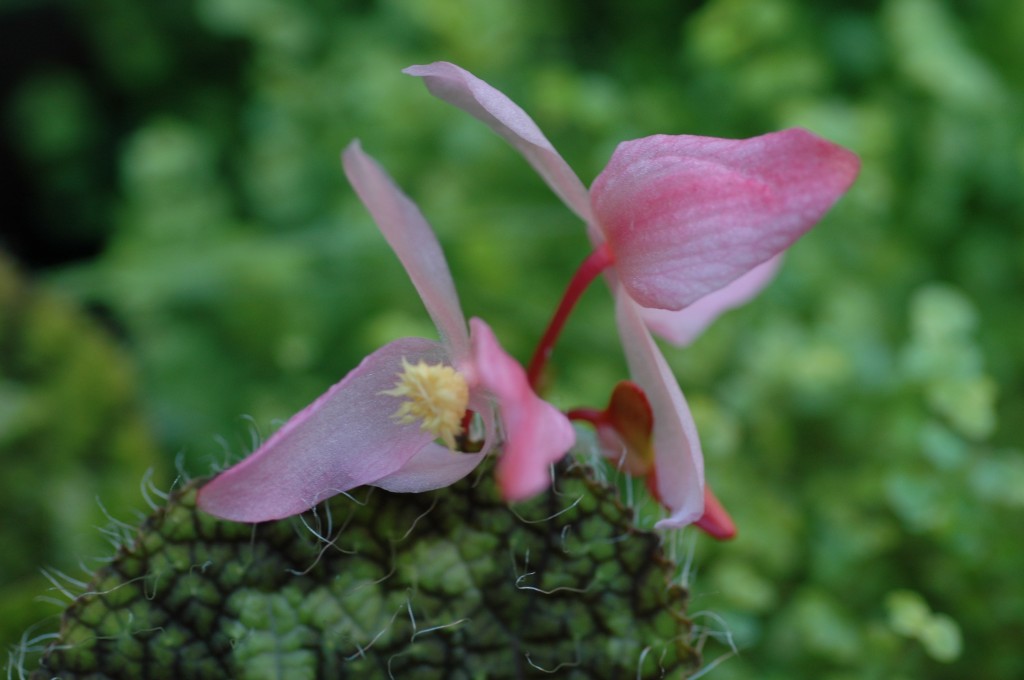 Everyone wants to look like a hero. We all try to leap tall buildings with a single bound. That's one reason why I love Begonia sizemoreae. Grow this species from Vietnam, and everyone will assume you're superhuman. They'll take one look at this begonia and think your thumb glows green.
It looks finicky. It appears to be a problem child. Truth of the matter is = this is one of the easiest begonias to please. No sweat whatsoever. Not even a bead of perspiration broke on my forehead throughout my two year love affair with this little number.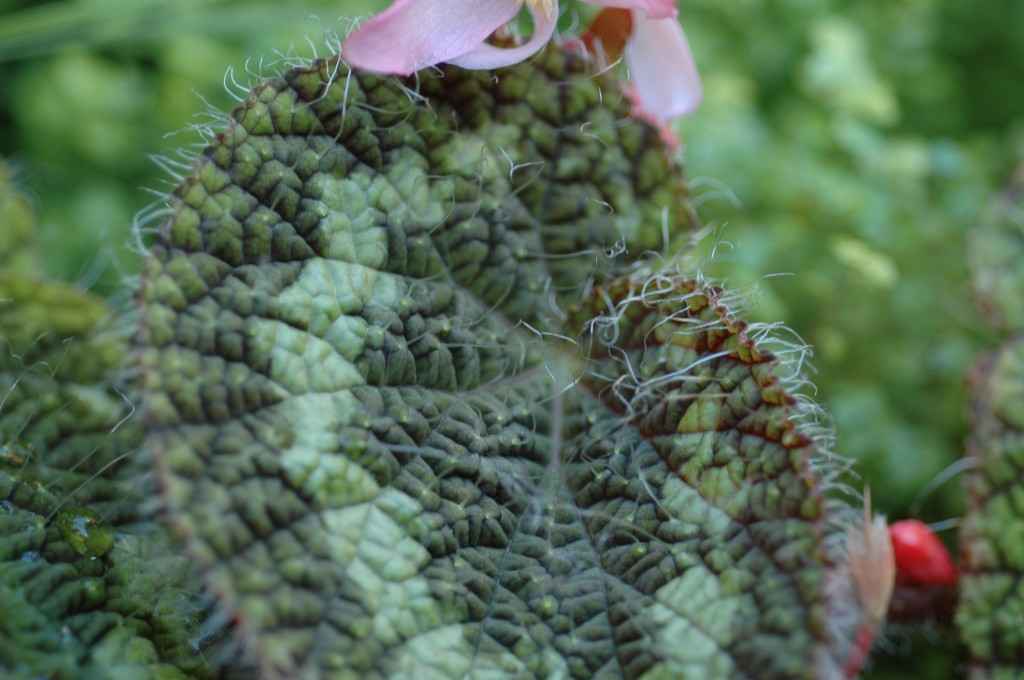 One reason why I even gave this persnickety-looking species a try is because it's in the rhizomatous group. I veer away from rex begonias. Avoid 'em like the plague. I don't need that sort of angst and neither do you. I don't care how gorgeous they happen to be — nothing's pretty about a plant plagued by powdery mildew.
Rhizomatous begonias are much easier to entertain in the average home (not that anything about me is normal, but still…). And the diversity of this group is outlandish. Talk about textures — rhizomatous begonias go the gamut.
So, side by side against a bunch of darn good-looking plants, B. sizemoreae happens to be one of the most handsome. Who wouldn't fall for this lovely thing with wall-to-wall whiskers and bands in different shades of green? I found it at Lauray of Salisbury (www.lauray.com), we eloped (just kidding — our union had Judy Becker's blessing), and it's been slowly (very slowly, very very very slowly) adding leaves. This year, mine sent up sparkling pink flowers in midwinter. Although it looks like the sort of plant that needs warm temperatures and high humidity, not so. In fact, mine is pregnant. If I can do it, so can you.
My advice would be not to overwater. And don't make it swim in a large container — mine wears tight shoes. Indirect sun works best, but there have been times when unbridled sunbeams fell on its windowsill with no harm done. And rather than soilless mix (don't get me started on why soilless mix is misguided), give it a potting medium with some oomph — I grow organically in a mix with compost included. But really, what looks like Mission Impossible is really a cakewalk. However, don't tell all your admirers that victory was a snap. Let them worship…