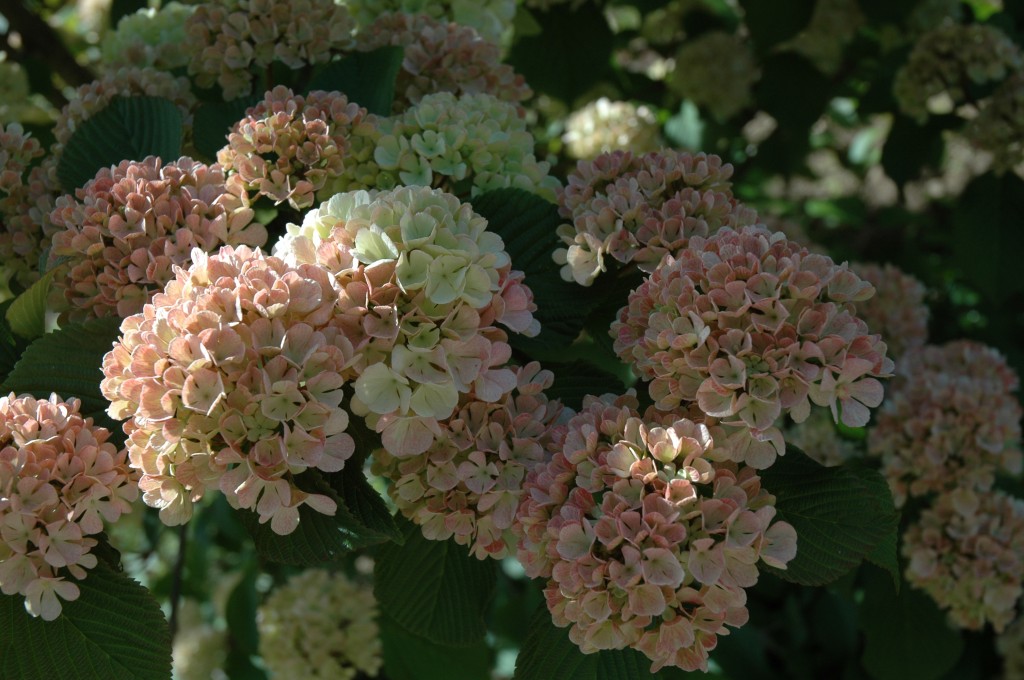 I wait for Viburnum plicatum 'Mary Milton' to bloom the way other people anticipate their first slobbery bite of a field-grown summer tomato. Memories of 'Mary Milton' dribble through my consciousness during winter, making the dormant season bearable. Although you'd think that I would want to distance myself from visions of snowballs by spring, still, that chilly analogy always comes to mind while I'm waiting for my 'Mary Milton' to gear up in April. And when the first green buds start to swell and blush, I wallow in the prolonged prospect of weeks upon weeks of suspended drama. I'm not prone to cartwheels and any tap dancing that I do is generally confined behind closed doors. But when 'Mary Milton' is happening, my inner glee meter spikes right off the charts.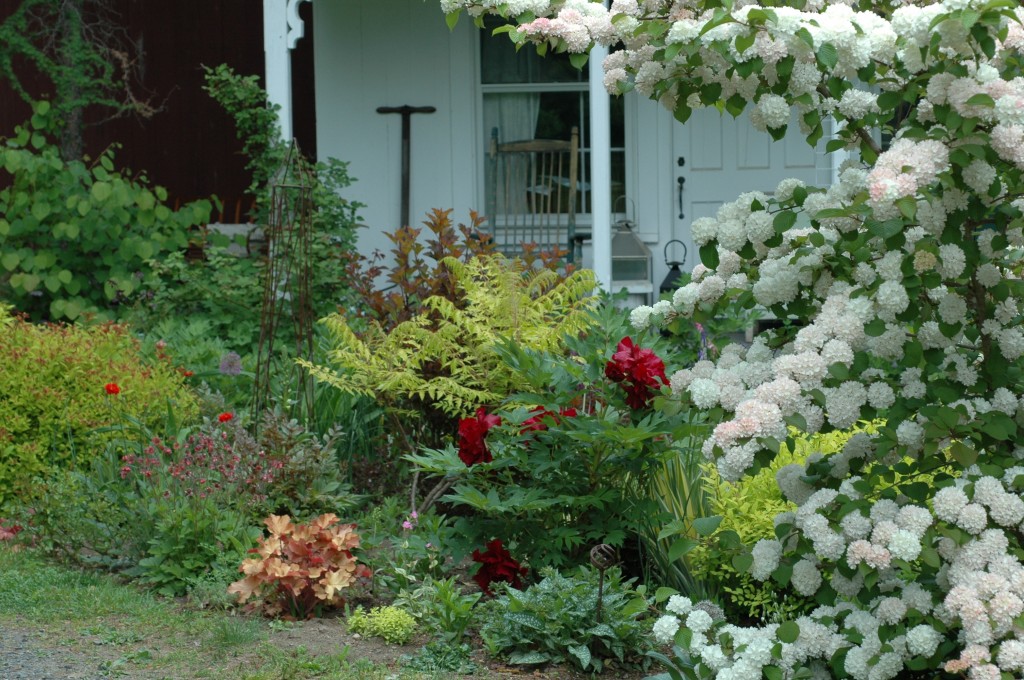 My first 'Mary Milton' was a blind date. Whatever Carol Yee of Carol's Collectibles (www.carolscollectibles.com) suggests, I obediently try — she definitely knows her stuff. So when she put a puny little unnamed viburnum in my hands at the first Trade Secrets (www.tradesecretsct.com), I opened my wallet without hesitation. She promised that I'd love it, and I never doubted. Years went by. I had stashed it on the sidelines of the property while it remained in the ugly duckling incarnation. But ugly duckling was beginning to look fairly permanent. So I made the "all or nothing" leap and moved it to my perennial border's most prominent position (as a testimony to my faith in Carol Yee). Smack dab right in the view line of my office window, it was either perform or perish. That's when 'Mary Milton' danced into her swan stage. She never looked back.
Watching this shrub wind up into flower is bliss. Even before 'Mary Milton' began its role as a flowering shrub on my property, I valued it for its accordion pleated foliage that unfolds in a bronze shade and later turns green. It is easily the loveliest viburnum leaf. Then come the apple green buds followed by those blush pink snowballs that smother the entire shrub. After a couple of weeks, the blossoms begin to bleach white in a slow and delightful dance. They hold in that state for weeks before browning. It should be said that they don't self-clean, but nobody's perfect. And a vigorous shake usually sends the entire inventory of brown snowballs floating onto the ground.
'Mary Milton' needs a stern pruning on a regular basis, preferably early in its career. I woke up one spring and found that the shrub had gone awkward while I was busy letting it do "it's thing." Cars were stopping to take pictures. Neighbors were offering me cheesecakes to reveal the shrub's name. I was feeling mighty popular. But when a neighbor stopped by to offer pruning help (why me?), I stood back with a critical eye (rather than a mother's unreserved love) and realized that 'Mary Milton' had gone over the edge. She had seriously outscaled her bedfellows and was stealing the scene (actually — thank God for neighbors). That's when 'Mary Milton' got a good, stiff, remedial shearing.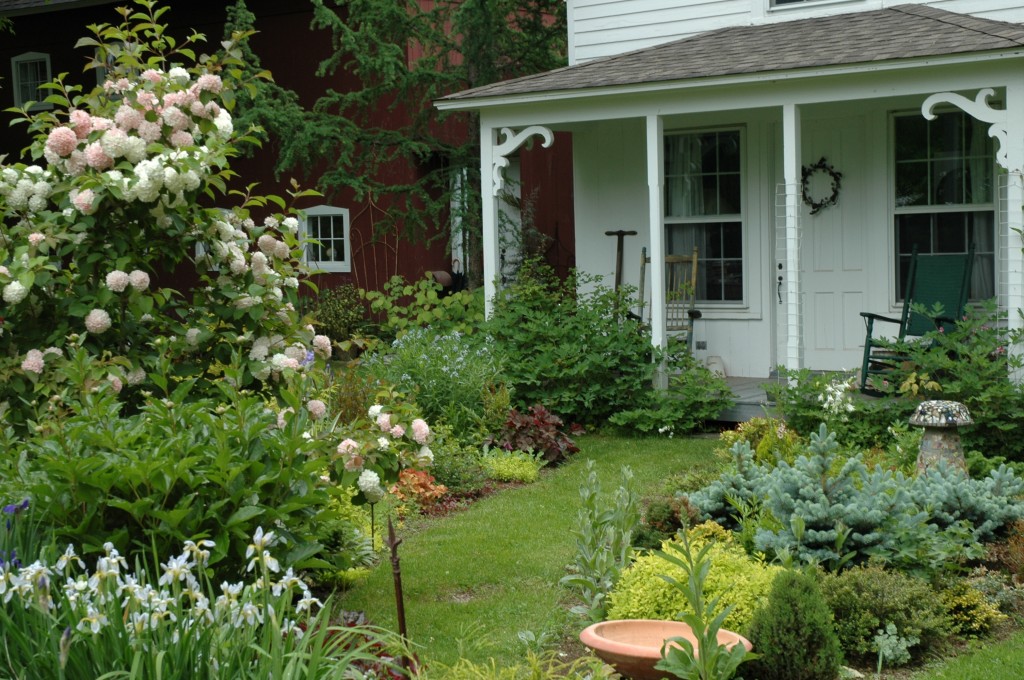 Part of the beauty of Viburnum plicatum cultivars is that they are not pestered by deer. I read that they are poisonous to humans as well, but can't seem to find more specific information. Meanwhile, I've been propagating the shrub by encouraging the lower branches to "heel" into the ground and send down roots. To tell the truth, increasing the family hasn't entirely been my own idea. There's a waiting list. Come to think of it, you don't suppose that the pruning volunteer had an ulterior motive, do you?
An excellent source for Viburnum plicatum 'Mary Milton' is Broken Arrow Nursery (http.//www.brokenarrownursery.com).